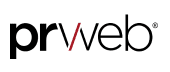 Beezy, a global leader in enterprise collaboration software for Microsoft SharePoint and Office 365, joins forces with Planet Technologies, a leading services company and Microsoft's 2016 Cloud Services Partner of the Year for Government, to bring a new intelligent workplace to government organizations.
San Francisco, CA (PRWEB) OCTOBER 31, 2016— Beezy Inc., the Intelligent Workplace for
SharePoint and Office 365, is pleased to announce a partnership with Planet Technologies, one of the industry-leading service companies in the Microsoft SharePoint and Office 365 community, and recognized by

Microsoft as Cloud Services Partner of the Year for Government in July 2016 at Microsoft's Worldwide Partner Conference.
Government organizations are looking for new ways to improve collaboration, communication, and knowledge sharing among their employees, and to provide an intelligent, unified, consumer-like experience that is quick and easy for employees to adopt and use. Beezy's best-in-class software, in combination with Planet's technology services and deep government experience, create powerful solutions that truly meet the unique needs of local, state and federal government institutions.
"The combination of Beezy's software and Planet's services will enable our government customers to modernize their intranet and enhance the collaboration experience," stated Jennifer Mason, Director of Innovation and Strategic Programs at Planet Technologies.
To meet the needs of a rapidly evolving and maturing collaboration space, the Beezy solution is focused around four key pillars: Collaboration, Communication, Knowledge, and Processes. This approach helps customers quickly find value in their Digital Workplace solution, well beyond collaboration alone. While leveraging Office 365 and SharePoint, these intelligence workplace solutions can be deployed on-premises, in hybrid environments, or in the cloud as the needs of government organizations evolve. Beezy solutions currently support over 120,000 government employees.
According to Susan Deeney, GM Americas for Beezy, "Beezy is proud to be partnering with Planet Technologies.  Their experience implementing Microsoft solutions in the public sector is unparalleled, and will bring great value to our customers."
About Beezy
Beezy is the intelligent workplace for Office 365 and SharePoint, extending and improving the feature set for on-premises, cloud, and hybrid deployments. We are on a mission to transform the way people work and to help employees be more connected, innovative, and happy.
Beezy is used across various industries and at a global scale by some of the world's largest organizations, such as multi-nationals Vodafone and Transocean. Beezy is a privately held software company headquartered in Silicon Valley. Learn more at http://www.beezy.net or @FollowBeezy on Twitter.
For further information about this press release contact Aleks Schiff, Director of Marketing for Planet Technologies.