Customer Relationship Management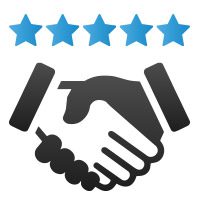 Trust is key to relationships of all kinds! It is always a good time to develop plans to establish and grow in partnership with your customers.
Delivering results is only one part of a successful relationship with a customer. A bond based on trust can evolve along with changing technology and goals. The "buy-in" means that challenges are easier to address, and change will be more readily accepted. That said, creating an environment where people are excited, or at the very least willing, to accept changes is a challenge. The journey starts with meeting the customer where they are and understanding the current technology situation and where the customer wants to go. Information must be shared in understandable language and the collaboration tools and atmosphere must be strong enough for everyone to feel like they have a seat at the table.
Return to
NASCIO Top 10