Data & Information Management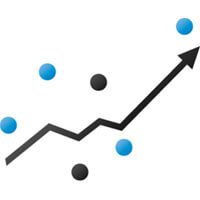 Gathering data is easy. Consolidating, labeling, and storing data in clear, secure, and consistent ways can be difficult.
One of the most common requests of state and local governments is to provide the public with data. That can be data of almost any kind — from information collected by fire departments, to police, to zoning, to petitions, to service outages, and more. Essentially, if an organization collects information on it, there is nearly always someone who wants to make use of it. The trouble is, with multiple data streams entering your organization that are rarely compatible, how do you get a handle on all of it so you can and share it a meaningful, easy to use way? How do you ensure it is labeled and stored correctly? Perhaps most importantly, how do you balance open data and the pressing need for security? Data and information management strategies help organizations control multiple data streams with centralized storage, management, labeling, security, and automation so they can easily decide when, where, and how all of their data can be utilized.
Data is the fastest growing asset for any state government, it is critical that they have the tools, knowledge and expertise to make the most out of this which means the ability to analyze, act and automate data to personalize information for making informed and real-time decisions. Whether this be for service citizens or inter agency communication streamlining, it's a priority for state governments and more and more states are creating the role of Chief Data Officer to ensure that this exact goal is realized creating a more efficient government.
Return to
NASCIO Top 10