Smarter services are impacting the everyday lives of citizens and employees at the California Department of Social Services. Digital transformation, enabled through the department's use of Microsoft Surface, Azure, Office 365, Enterprise Mobility + Security, and Windows 10 is redefining the entire citizen experience, by empowering employees, engaging with citizens, and optimizing operations. The department's move from paper to digital gives mobile employees instant access to case files and shortens processing time for service requests, along with a host of other benefits that create a streamlined experience for California citizens.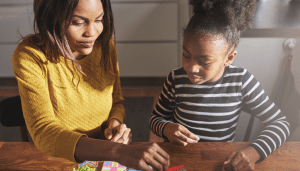 The California Department of Social Services exists to serve, aid, and protect the most vulnerable citizens of the Golden State. Offering adult programs, welfare, community care, and children and family services, the necessity for managing hundreds of citizens in just as many cities often means department workers are in high demand but operate under limited time, funds, and tools.
With literal lives at stake, it is key for CDSS to operate as efficiently as possible by limiting redundancy, improving organization, and saving money, all while aligning their citizen service offerings with other state departments. That means moving away from paper processes, files, and memos, improving the communication process, and increasing employee mobility with new services like Office 365 and Azure. But adapting to the ebb and flow of innovation as new tools and technologies are developed is a daunting mission, the outcome of which can often mean the difference between a thriving initiative and a failed adoption.
In just under a year, Planet Technologies, working with CDSS and Microsoft, supported an evolution of several components of the CDSS technology platform deploying many of the newest Microsoft cloud solutions for productivity. With such rapid change, Planet recognized that there would be growing pains for their customers. In 2016, Planet launched Evolve 365, a locally-sourced Office 365 support platform that helps organizations like CDSS apply the latest Microsoft offerings and better use their new technology.
Planet Technologies CEO Scott Tucker explains, "Technology solutions have always been evolving of course. It's just coming about more rapidly with the cloud and making people hungry for new solutions…Our customers needed help, and this support platform has really answered the call for CDSS and others."
Through expert training, specialized insight, and on demand service, Planet and CNB have helped CDSS navigate the nuances of their evolving technology. CDSS's Chief of Operations Susan Slaven explains, "It's pretty involved, you need someone like Planet who has the experience and the partnership with Microsoft to really bring up these tools for us."
By keeping teams at the forefront of these changes, Evolve 365 has empowered CDSS employees to harness game-changing platforms like SharePoint and Azure to improve their communication, collaboration, and productivity.
"Evolve 365 was a huge benefit—the users have used it and loved it," Slaven says, "That was one of the bigger questions we had going into Office 365, that it was nice to have all these tools, but how were we going to get training on it? Planet Technologies came highly recommended to us by Microsoft, and I think we did the right thing in engaging them. I don't think we could have done this without them."
Read Microsoft's blog post on this digital transformation, as well as the customer story.