Planet has a proven Cloud migration approach which has been successfully implemented with government customers across the United States. And, this success has key state agencies in California reporting favorably on the process. 
Cloud migration and a single-sign-on update are proceeding apace for a couple of key state agencies, and those involved are reporting favorably on the progress — and the process.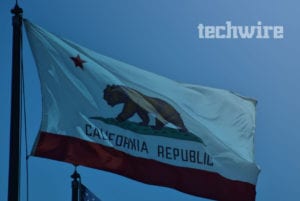 Planet Technologies is the vendor overseeing the cloud preparation, data migration and email updates for the state Department of Social Services (DSS) and the Office of Statewide Health Planning and Development (OSHPD), among others.
The process is going smoothly, according to IT leaders for both state departments. Clayton Cobb, Planet's vice president for Western U.S. Business, says the success is repeatable as other agencies implement the process.
"It's happening right now, as we speak, with three specific departments — they're already migrating data as we speak,: he told Techwire in a recent interview.
The process is called Enterprise Cloud Readiness, and Planet has so far worked with about 50 departments in state government .
"We do this all over the country," Cobb said. "In virtually every state in the union, we're doing this same approach, because this is what it takes to move into a cloud … whether you're moving entirely into Azure or doing a hybrid cloud arrangement. We have already done it five, seven, eight, 10 times in the state alone — plus in 20 or 30 other counties and cities."
Ryan Morris, chief technology officer for OSHPD, said about 500 people in his department will ultimately be affected by the office's move to Azure infrastructure as a service. The process began about two months ago, and should be finished by the end of this month, he told Techwire.
The process "was actually very good for us," Morris said. Planet Technologies was "able to to bring in expertise and familiarity that we did not have (and demonstrate) certain capabilities in the cloud that we were not aware of. … We're establishing ways to have more cost transparency.
"It lived up to what I was expecting."
Susan Slaven, chief of operations for DSS, gave Planet similarly high marks for the process so far.
"We at DSS implemented Azure and worked alongside Planet Technologies to implement the cloud," she said. "Planet led the way and was very successful in implementation.
We did a full discovery of what we have on-prem, to determine what could and should migrate to the cloud. As far as what went right, the full discovery was key."
She also noted the scale of savings as a result of the migration.
"As we prepared for the cloud, we also took advantage of the ADFS domain. We joined 13 departments together for single sign-on. … Being able to leverage SSO is huge. Without Azure, we could not have done that. Once we joined the domains, DSS was able to leverage single sign-on, so we don't have to create another ID and sign-on.
"Even within the state, there are huge benefits in being able to leverage Azure. If you put the data in an area, everyone can share and learn from it. This was a huge savings — very significant savings for the state."
Planet's Cobb explained the process:
"In the first phase, we introduce the state to Azure for the use of identity (management) and authentication for Azure Cloud. This is like a model home — you're being introduced to a great neighborhood.

"In the second phase, your mail is migrating, you're using Skype, SharePoint, etc. … Now your data center — we're preparing you for Azure in your virtual data center. We're in that process now.

"The third wave: Move in all the furniture and get up and running."
Slaven of DSS noted the preparation and research that was done before the decision to migrate:
"After discovery, we had road maps on how to get there and an executive summary on cost savings," she said. We sent service teams to training with Microsoft to get them up to speed on the tools and being able to leverage Azure with all the tools it has to offer.
We spent a major part of our time in various stages of training — before, during and after the setup.
"As they add on more features, we'll be going to the MS training. We're also looking at Azure Gallery, a marketplace of tools they can spin up to help monitor the environment. With skill sets of AI [artificial intelligence], BI [business intelligence], and a lot of reporting … it's like the Apple Store — it's a place for apps. It's a good enhancement to your environment."
Slaven also gave Planet high marks for preparation before the process began.
"I can't say enough about this vendor," she said. "They have not only helped us through Office 365 and Azure and [given] us an online training tool, Evolve 365, but they've helped the users greatly. It was very helpful for us as well as other state departments. … We also moved our email to the cloud. They have the tech resources to help us, but they're also able to teach us — which is key."
She noted that one element of such a large transformation is change management.
"Planet provided hand-holding for change management, as well," she said, "They prepared the executive team, speaking to their level about what's coming, what to expect, and the status of some of their projects.
"They also had an open house for Office 365 and helped them load it on their iPhones. They taught the IT folks in multiple levels of Azure and PowerShell (scripting); they did a lot of discussion about readiness — what is and isn't … what should and shouldn't be moved to the cloud and why."
Planet's Cobb said that although it undertook these projects with Azure in mind, "it's almost completely applicable to others [cloud services], as well." When dealing with AWS or any other cloud provider, "we bring in experts from that realm."
OSHPD's Morris also noted the cooperation and interoperability that's necessary in the migration process.
"Communication is always key for us — to staff, to the organization — making sure we engage other vendors that play a role in our environments," citing Cisco as an example.
"The big thing that helped us," Morris said, "was that prior to this engagement, we took a deep dive to evaluate our own cloud strategy."
Slaven said the benefits of a successful migration are multifold.
"We were able to deliver on time, multiple projects," she said.
As for where things stand now for DSS: "Everything that we can migrate for now is in there — about 100-plus servers. We'd like to be done within a year or two, but that depends on other projects. Or we might migrate to other cloud solutions."
Slaven's perspective about what went right: "I've been in IT for over 30 years, and this is by far the best one (vendor) I've worked with. … Their courtesy, they're helpful, they go over and beyond everything I could ask for. Their tech expertise is huge. I can't say enough about members of the team. They're very genuine people, always here to help. A lot of times you have the salesman with the suit, and it doesn't go beyond that. … They're very humble about that."