Tuesday, February 22, 2022
5:00 PM to 6:00 PM EST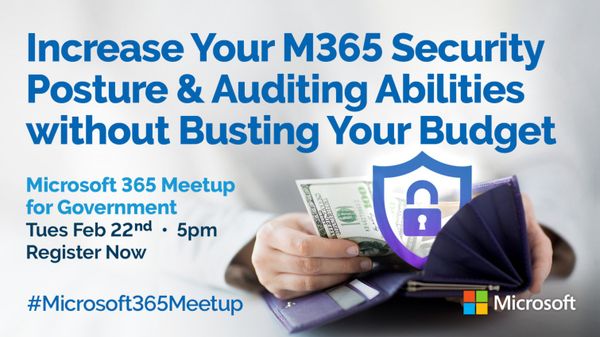 If strengthening your organization's defenses or helping to protect your customers with integrated, best-in-class security solutions is your passion, then this event is for you. And, if OMB Memorandum regarding Maturity Model for Event Log Management (M-21-31) has you scrambling, then this event is really for you! Attend this interactive session to hear how Microsoft is investing in helping you meet the myriad of compliance and logging requirements while enhancing your overall security posture with Microsoft 365 and Azure Security. All without breaking the bank. We will be sharing how you can build upon what you already own or take advantage of special offers to stretch those budget dollars as far as possible while putting in place a solid, in-depth defense strategy.
Presenter:
Dennis Guzy, Director of Security, Compliance and Identity at Microsoft