Many of our consultants joined our organization from some of the world's leading IT service companies and management consulting firms. They come here for one reason, they are given the opportunity to be creative, entrepreneurial, and to make an impact for our clients and themselves. We work hard to develop a challenging environment, and one that will continuously foster personal and professional growth.
Management Team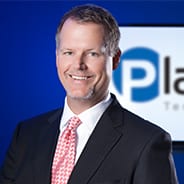 Scott Tucker
President and CEO
Scott Tucker is the President and CEO of Planet Technologies.
A veteran entrepreneur and technologist, Scott leads an experienced team of Microsoft focused specialists supporting clients in 43 states across the U.S. Under Scott's leadership, Planet has been recognized as a six-time Microsoft Federal Partner of the Year, a seven-time Microsoft State and Local Government Partner of the Year and a five-time Microsoft National Windows Partner of the Year.
Prior to Planet Technologies, Scott was the CEO of eQuest Technologies—a leading provider of Microsoft-based services to hosters around the world – customers included Deutsch Telecom, Host Italia, and America Online. He served as the President and member of the board at Patriot Technologies, a cyber security services firm that manufactured intrusion detection products for Fortune 500 organizations.
Scott graduated from James Madison University with a degree in Business Management. Currently, Scott serves on the Board of Directors for the USO and is a member of the Executive Advisory Board at James Madison University. An avid supporter of the Veteran community, one of Scott's highlights was serving as an escort for the Honor Flight Program assisting with guided tours of our nation's capital to veterans of WWII, Korea and Vietnam Wars.
Other interests are family, Alabama football and music. Scott was a former scholarship athlete for the University of Alabama football team. Today, when he is not watching his son play Rugby, you may find him playing in a band with Mark Bryan of Hootie and the Blowfish.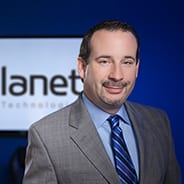 Steve Winter
Exec Vice President, Business Development and Delivery
Steve Winter is the Vice President for State and Local Government and Education at Planet Technologies. Steve is responsible for driving our Microsoft corporate strategy for these business segments. Steve also serves as the business lead for Eastern US revenue. Under his leadership, Planet has been awarded Microsoft's State and Local Government Partner of the Year and unprecedented five times. Steve speaks regularly on the transformation of Government and Education IT at Key Notes, the Microsoft Worldwide Partner Conference and various local conferences.
Under Steve's direction, Planet developed a series of Solution Accelerators targeting Criminal Investigation, Inspection and Management functions of Governments and Education organizations. These applications and others like them are the cornerstone to Planet's burgeoning SaaS business. The adoption of these services is changing the responsiveness of government to their constituents. Prior to Planet, Steve founded eQuest Technologies — a leading provider of Microsoft-based services to the world-wide hosting community. This organization was later acquired by Planet Technologies and was the launching point for Planet's cloud business leveraging Steve's vast cloud domain knowledge and leadership.
Steve attended the University of North Florida where he studied Jazz Performance. He is a respected youth basketball coach, leading teams both at the national travel and high school level. This experience is a key motivator for his passion in supporting the Education segment at Planet.
Andrew Kagan
Chief Technology Officer
Andrew Kagan is the Chief Technical Officer (CTO) at Planet Technologies. In this role, Andrew guides the company's Strategic IT Planning and Enterprise Architecture efforts. He identifies and investigates important new technologies and brings them into the company's strategic decision-making process. Andrew also consults Planet's clients on emerging technologies as well as Information Technology trends and best practices.
Before joining Planet Technologies in 2007, Andrew was employed by NCI Information Systems, Inc., providing Program Management support at the United States Department of Energy, National Nuclear Security Administration. Prior to that Andrew served as a Senior IT Manager and Senior IT Consultant at W3Net L.L.C., Lockheed Martin, ACS Government Solutions Group, Titan Corporation, and MCI Telecommunications. Andrew has extensive experience in the areas of Strategic IT Planning, Enterprise Architecture, IT Operations, and Project Management.
Andrew has received the equivalent of a Master of Science degree in Mathematics from Tashkent State University (former USSR). He holds a number of industry certifications: Certified Information Systems Security Professional (CISSP), Microsoft Certified System Engineer (MCSE), and Novell Certified Engineer (CNE); and he is a long time member of The Institute of Electrical and Electronics Engineers (IEEE), Computer Society, and Project Management Institute.
Outside of the office, Andrew enjoys playing chess; reading and learning about science, history, sociology and economics; and cooking. Visit Andrew's blog
Dan Nelson
Vice President, Operations and Delivery East Region
Since 2003, Dan has had a successful career at Planet, first starting as an engineer and developer working on Microsoft technologies. He honed his specialized talents by developing solutions that were deployed to millions of users. Dan then advanced into leading international development teams, responsible for building and architecting custom solutions for Planet customers.
Dan's focus turned to helping customers architect specialized solutions for the Microsoft SharePoint and Azure platforms, and currently oversees service delivery operations for Planet, specializing in SharePoint and Azure.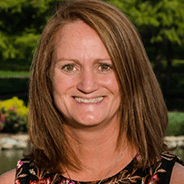 Jennifer Dodd
Vice President, West Region
Jen Dodd is the Vice President for the West Region responsible for creating a culture of trust with clients, partners, and associates. The West team consists of seasoned, ambitious experts that are passionate about connecting humans with technology in all aspects ranging from organizational culture to technical implementation. Our consulting methodologies are intentional, creative, adaptive, and effective, and we enjoy guiding our clients on novel paths toward meaningful and successful outcomes. Our collective approach to solutioning is sustained by an infrastructure of support that fosters efficiency, connection, innovation, and pride in all aspects of our business. We desire to be long-term trusted partners with our clients, to operate with a service ethic, and to prioritize high quality project outcomes that make our clients deliriously happy.
Jen began her journey at Planet as a SharePoint consultant and shortly after joining Planet co-founded the Colorado Women in SharePoint group. With a background in technical training, Jen has leveraged her passion for teaching to effectively mentor others on their technical journey. Over the past 12 years, Jen has helped solidify Planet's reputation in the West and lead our Microsoft service practice across the states of Colorado, California, Washington, Alaska, and more.
Jen received her Bachelor's degree in Marketing from the University of Colorado, Boulder and her Master's degree in Management of Information Systems from the University of Colorado, Denver. Outside of the office, Jen loves mountain biking, hiking, playing tennis, traveling, volunteering with youth, reading, cooking, and eating good food with great friends.
Bob Ballard
Vice President, Sales and Strategy East Region
Bob Ballard has 25 years of IT experience including 14 years at Microsoft, most recently as Chief IT Strategist for State and Local Government. He has led some of the most strategic victories for Microsoft in both the commercial and public sector, starting with enterprise wins versus IBM and Novell, leading early efforts in the unified communication business, and finally, as one of the first cloud-focused resources in the company covering Public Sector. Since joining Planet in 2014, Bob created and leads the Cloud Strategist team which helps drive customer business objectives through our IT projects. In his current role, Bob leads our Sales, Organizational Change Management and Cloud Strategist teams for the East Region.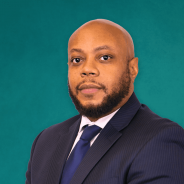 Demetrias Rodgers
CTO, SLED and Commercial Operations
Demetrias Rodgers has over 22 years of IT experience including 16 years supporting State & Local government. Prior to joining Planet, Rodgers served as the Deputy Chief Operating Officer for the Virginia Information Technologies Agency (VITA). In his role at Planet, Demetrias ensures solutions & services are aligned to meet the needs of our commercial and state & local government customers by partnering with the executive leadership team on strategy creation, adoption, implementation, and execution specific to technology, services, and solutions. Demetrias also works with public sector leaders to identify services & solutions for achieving their strategic objectives for technology and compliance specific to their targeted outcomes.
As the Deputy COO for VITA, Rodgers created and implemented the first cloud strategy for the Commonwealth and authored legislation for cloud readiness and utilization signed into law by then-Governor Ralph Northam. The bill directed all state agencies to move locally hosted IT systems to cloud environments. Demetrias led the push for cloud security modernization and its initial zero trust framework for the cloud environments. Rodgers was also essential in the implementation of the end-to-end RPA service, the first state-level initiative in the nation. He joined VITA after working for a large managed service provider and defense contractor.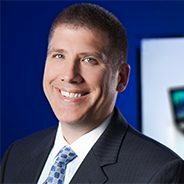 Patrick Curran
Chief Technology Officer, Federal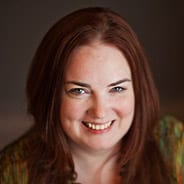 Jennifer Ann Mason
Vice President, Workforce Transformation and Learning
Jen leads new programs and innovation solutions for Planet's corporate solution offerings. As a SharePoint Server MVP, Jen's technology insight and ease of simplifying complex challenges have been a tremendous asset in developing offerings such as Planet's Evolve 365 web based training service that is used by government clients across the United States. Jen plays a vital role in assessing and program development around Cyber Security and other managed service offerings. Prior to joining Planet, Jen was a senior consultant at Rackspace and spent 12 years consulting others on best practices for implementing business solutions using SharePoint technologies. Jen is in high demand for her knowledge and expertise and regular speaks across the country on best practices for user adoption and deployment of large scale Microsoft implementations.
Jen has worked with a range of companies, leading teams responsible for design, implementation and maintenance of SharePoint environments. Most recently she has been responsible for product development and finding creative ways to delight customers.
Sam Cool
Vice President
Sam has over three decades of experience in consulting and business development. As Vice President, he focuses on business development in the Eastern United States. Sam is very engaged in the Microsoft Partner Community and served on the US Board for the IAMCP (International Association of Microsoft Channel Partners), and currently is serving on the Board for the Washington DC IAMCP Chapter.
Sam has also served as Board Chair for the Washington County Chamber of Commerce, the Goodwill Board & Board Chair for the PenMar Development Corp (the old Fort Ritchie Army Post).
Since joining the company as a founding Vice President 1999, Sam has played an integral role in Planet Technologies' growth among both staff and clientele.
Sam and his wife have four children. He and his family are active in their community and are determined to get involved and make a difference.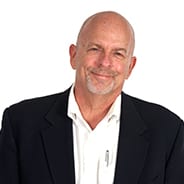 Clay Custead
Chief Financial Officer
Clay Custead is the Chief Financial Officer for Planet Technologies. As Chief Financial Officer for Planet, Clay oversees the company's corporate infrastructure with a focus on finance and accounting, processes, procedures and operations.
Clay has 25 years of experience managing the accounting, treasury, and financial functions in Fortune 500 and privately-held government contracting environments as well as 7 years' experience as a C.P.A. in public practice. He also holds certification in management accounting and is knowledgeable of ISO certified business environments.
His background provides him with subject matter expertise in Government contracting including risk management, DCAA regulations, FARS, CAS, and indirect rate structures. Working in publicly held environments subject to Sarbanes Oxley has afforded him expertise in the design, documentation, and implementation of business process flows and controls.
Clay is a graduate of the University of Maryland, College Park, and a life-long resident of the Washington D.C. metropolitan area. Outside of the office his interest include family, Harley's, and reading history. He is presently ghost writing his father's autobiography.
Laura Winingham
Controller
Laura Winingham is the Controller for Planet Technologies. As Controller, Laura manages the activities of the Finance Team, including accounts receivable, accounts payable, bank reconciliations, and fixed assets. She is responsible for overseeing the timely and accurate reconciliation of the financials monthly. She leads audit engagements for financial statements, GSA, and ISO 9001. In addition to her role as Controller, she sits as Vice-Chair of the ISO Management Review Board.
Since joining the Planet family in 2009, Laura has held various roles. In her early years at Planet, she assisted with the transition to the current accounting system, created the system documentation, and implemented policies and procedures. Laura moved into the role of Controller in 2015.
Laura graduated from Saint Michael's College with a bachelor's degree in accounting. She has 20 years of experience in accounting and business. In 2017, she was selected as a Top Accounting Executive by Recognize DC.
Laura lives in Maryland with her husband and children. In her spare time, she enjoys cheering her children on in their various activities, volunteering as the PTO Treasurer, singing, and running.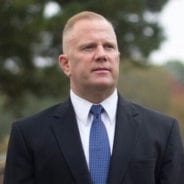 Andy Och
Director of Marketing
Andy is an award winning television and multimedia producer who joined the Planet team after years of contracted projects with the company. As the Director of Marketing, he engages with every division and department in the company at every level to promote the work and the projects Planet does- along with our clients and customers- in new and creative ways.
Andy's past work has taken him around the world with Presidents, world leaders and diplomats and gained him a lot of attention in the documentary world with projects on C-SPAN, ESPN, and PBS. He is a published author, public speaker and historian of U.S. First Ladies. This work connects him to a wide variety of veteran's causes and philanthropic endeavors.
He lives on the West River South of Annapolis, MD with his many pets, a historic Harley Davidson and his drum collection.
Christian Noury
Director, Human Resources
Christian Noury is the Director of Human Resources at Planet Technologies. She oversees all the HR functions within Planet, creating and promoting HR policies, programs, benefits and people management strategies. She is instrumental in integrating human resources initiatives into the strategic goals of the organization. She has demonstrated a dedication to Planet and an unwavering commitment to the staff since joining the company in 2010.
Christian is a professional with more than 25 years of human resource management experience. She lives in Northeast Connecticut with her four children and a house full of pets. When she is not being a passionate sports mom on numerous types of fields and venues, she loves to cook, garden and spend time with family.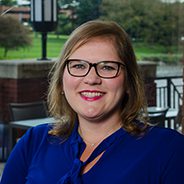 Billie Schwetz
Vice President, Federal Service Delivery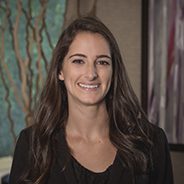 Kasey Miller
Talent Engagement Manager
Kasey Miller is the Talent Engagement Manager at Planet Technologies. She has six years of experience in IT recruiting and managing recruiting teams. In her early career she worked as a specialized Microsoft technologies recruiter for various Federal customers in the Washington DC metropolitan area. After joining Planet she expanded that knowledge to help bring the top Microsoft consultants across the U.S. to the company.  In her current role, Kasey oversees the Talent team at Planet Technologies, implementing and executing top recruiting strategies with a strong focus on ensuring positive candidate experiences.
Kasey attended the University of Maryland, College Park, where she graduated with a Bachelor of Science Degree with a specialization in Industrial and Organizational Psychology. Kasey lives in Damascus, Maryland with her husband and her two dogs where she enjoys reading, exercising, and volunteering with her high school lacrosse program.