Tuesday, July 27, 2021
5:00 PM to 6:00 PM ET
Is your organization working to modernize cybersecurity posture with Zero Trust principals or subject to the Executive Order? If so, this event is for you!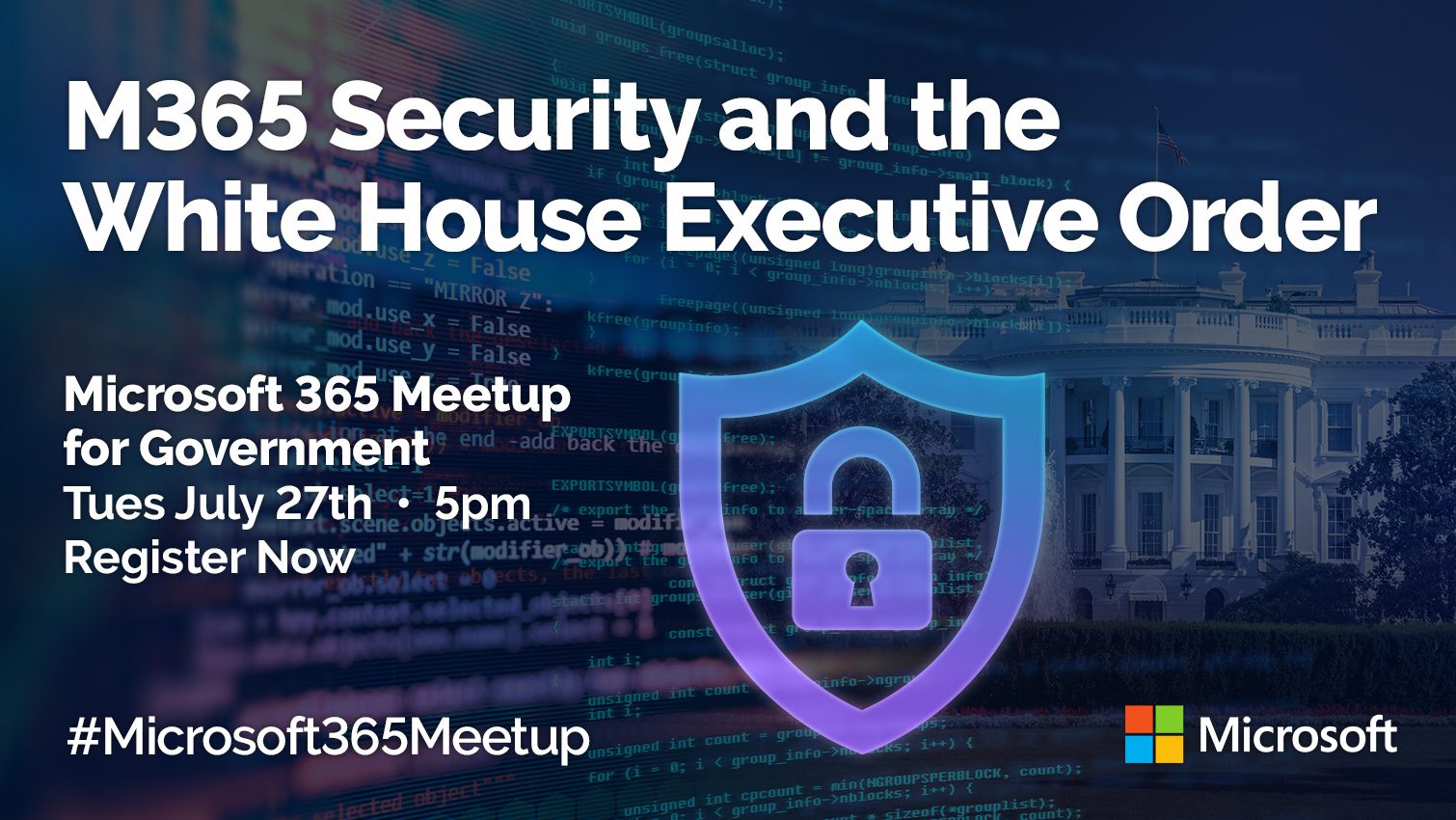 You have heard the news that in light of "persistent and increasingly sophisticated and malicious cyber campaigns" that threaten the security and privacy of our government and our people, the White House issued an "Executive Order on Improving the Nation's Cybersecurity."
Bring your questions and join our panel of industry security experts to discuss where Microsoft 365 fits in the equation for these and other new policies for Federal, State and Local government agencies.
Presenters:
Steve Faehl – US Security CTO, Microsoft
https://www.linkedin.com/in/steve-faehl/
Kent Cunningham – CTO for Microsoft US Federal Civilian Health, Financials, Energy & Logistics
https://www.linkedin.com/in/kentcunningham/
Vishal "VJ" Amin – Managing Director, Security Compliance & Identity, Microsoft Federal
https://www.linkedin.com/in/vishaljamin/