GERMANTOWN, MD (PRWEB) JULY 09, 2015 – Planet Technologies is undergoing tremendous growth and has recently hired four industry leaders who bring additional experience and expertise to our award-winning Microsoft Cloud Services team.
"In striving to be the best, we search for, and attract, the most talented professionals in the industry to our team. Our people are our calling card, and by bringing passionate, knowledgeable people like Scott, Jen, Tod and Kory to Planet, we continue to elevate our market position as an industry leader to our customers and business partners," said Planet CEO Scott Tucker.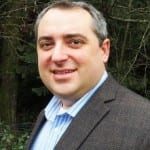 Scott Gruenemeier, Senior Cloud Strategist
In his role as Senior Cloud Strategist, Scott develops strategies for leveraging Microsoft cloud products to meet customer needs in the Western U.S. region. Scott comes to Planet with more than 16 years of Microsoft-focused IT experience including three years at Microsoft Corporation. Prior to that, Scott served six years with the State of Washington central IT as a Lead Enterprise Architect. Scott has a strong background in both application development and infrastructure spanning both public and private sectors including banking and several startups.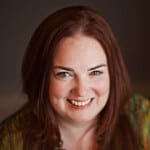 Jennifer Ann Mason, Director of Innovation and Strategic Projects
Jen Mason has been named Director of Innovation and Strategic Projects at Planet. Prior to joining Planet, Jen led Microsoft Office 365 services strategy and other Microsoft-hosted service offerings at Rackspace, a world leader in hosting and managed services. Jen is a Microsoft SharePoint Server MVP, with 12 years consulting experience on best practices for implementing business solutions using SharePoint technologies. At Planet, Jen will be responsible for leading and advancing the execution of Planet's application and cloud productivity solution offerings. 
Tod Tompkins, Director of Federal Operations and Business Development
Tod Tompkins has joined the company as Director of Federal Operations & Business Development. Tod has 20 years of Federal Government experience, having led Federal account teams at Microsoft Corporation, EMC's software division and at Micro-Focus. His vast experience in areas such as advanced analytics and collaboration solutions will help to enhance our rapidly growing cloud service practice in the Federal sector.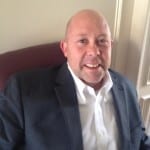 Kory Kellogg, Central Region Manager of Business Operations
As the new Central Region Manager of Business Operations, Kory is responsible for managing customer deliverables and the resources of the team. Prior to joining Planet, Kory was Microsoft Relationship Manager for a leading Microsoft education and training services organization focusing on Central and Western U.S. regions. In his 20 years of IT consulting and operational experience, Kory has a proven track record of building and motivating Sales & Marketing teams to achieve results and exceed business goals.
About Planet Technologies
Planet Technologies, the leading Microsoft services and cloud solutions partner, provides integration and customization of Microsoft technologies and data center solutions for Federal, State and Local government and commercial clients. Planet has been awarded Microsoft Federal Partner of the Year an unprecedented six times, Microsoft State and Local Partner of the Year four times, and is the Microsoft Windows Partner of the Year award winner four consecutive years. Visit us at http://www.go-planet.com and on Facebook, Twitter and LinkedIn.