You might have seen all the announcements around Microsoft Viva made recently at Ignite. Now that all modules (Connections, Insights, Learning and Topics) are in General Availability (GA), what should you do before implementing these modules?
First, you will need to deploy Microsoft Teams. This is where you will have access to all modules except for Topics. Second, you need to modernize your intranet in SharePoint online to use Viva Connections and Viva Topics. But, we need to take a step back to see if you really need Microsoft Viva.
Does your organization struggle will having too many pages, documents, sites (Teams, SharePoint) and it's difficult for your employees to find valuable documents, artifacts, or templates? At Planet Technologies, when we start a new project, it's sometimes difficult to find existing documents that can help us. What if when browsing the intranet, or receiving an email, or chatting with people, we could have access to related valuable documents and expertise?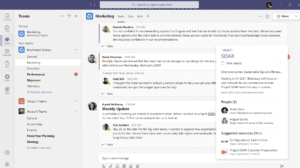 This is the promise of Viva Topics
To get prepared for Viva Topics, you will need to identify what topics are the most accurate to be surfaced, but you also need to identify people (knowledge managers) who can help AI to identify the right sources, accurate documents, and right expertise related to a topic.
Silos and Engagement
Your organization encounters issues due to departments organized in Silos. People complain that they have too many emails and organizations complain that communication is zapped or missed. People feel disconnected from their peers and don't understand the global purpose of your organization. What if you had information in the flow of your work tailored to your profile and your needs? What if you could access the global and departmental communications while accessing your day-to-day tools and communities in one place: Teams? What if you could see, even on your smartphone, your dashboard, your news, your resources?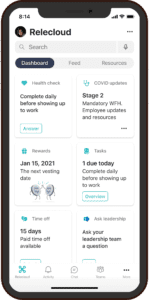 This is the promise of Viva Connections
To get prepared for Viva Connections, you would need first to modernize your intranet or build it from scratch. Then you will need to identify per audience what dashboard you want to share with them.
Wellbeing and Productivity
COVID had a huge impact on our wellbeing and productivity in the workplace. We have a tendency to work more in silos: attend long meetings, work after hours, send more emails, and multi-task. All this can lead to burn-out or misalignment. What if you could see what email you forgot to answer without exploring your inbox, what if you could tell what meeting you forgot to accept, what document you didn't read? What if you could be guided at the end of the day to prepare your next day? What if managers could see if their team is overwhelmed by meetings? What if they could build a plan based on real data to tackle those issues? What if you could have an overview of how your organization work and collaborate and identify silos or bad work patterns?
This is the promise of Viva Insights
To get prepared for Viva Insights, you need to identify the indicators who need your attention and where you can act. You need to build guidance based on those findings to prepare people (including managers) for a better life at work. You need to define roles and responsibilities to manage, supervise, act on these data.
Upskilling workforce
 The velocity of the business leads us to have to learn constantly new things. On average, people will change jobs 12 times in their career, but it might be even more often within the same organization. At the mean time there is a huge talent outage. How can we upskill our workforce while optimizing the cost of training? Learning Management Systems are often seen as a constraint, not easy to navigate and out of your context.
What if you could surface training within the flow of your work: Teams? What if you could explore a learning topic and filter by duration? What if someone could recommend you a good training in one click? What if you had a centralized place where you could follow all your training suggestions, recommendations, assignments, and favorites? What if you could share a few useful training contents, including customized training, with a team your working with?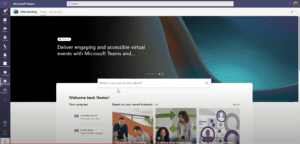 This is the promise of Viva Learning
To get prepared for Viva Learning, you would need to identify your learning content and see if you can plug them in Viva Learning. If they are customized content, you will need to organize and store the content in SharePoint so it can be surfaced by Viva Learning. You would need to work with your HR department to identify and map learning contents with your teams.
Conclusion
Microsoft Viva is all about employee experience. You can start with the module that resonates the best in your context. Planet Technologies is offering a briefing to help you better understand Viva and where to start. Feel free to contact us if you are interested and make sure you check out my YouTube Channel videos on  Viva.
Appendix-Useful resources
Microsoft site Employee Experience and Engagement | Microsoft Viva
Viva resources to help users:
Viva Learning:
https://support.microsoft.com/en-us/office/viva-learning-01bfed12-c327-41e0-a68f-7fa527dcc98a
Viva Topics:
https://support.microsoft.com/en-us/office/understanding-viva-topics-5bef3020-2679-4045-81cb-bcbc37218332
Viva Connections:
https://support.microsoft.com/en-us/office/your-intranet-is-now-in-microsoft-teams-8b4e7f76-f305-49a9-b6d2-09378476f95b
Viva Insights:
https://support.microsoft.com/en-us/office/viva-insights-in-teams-436b9928-5867-433a-abd5-188e0262e5e3
Viva resources to get started:
Microsoft Viva | Microsoft Docs
All ignite resources: