GERMANTOWN, MD (PRWEB) JULY 12, 2016 – Planet Technologies, Eleven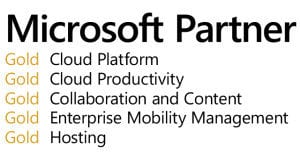 Time Microsoft Partner of the Year Award winner and the leading Microsoft services company, is pleased to announce that they are the first partner in the country to receive the coveted status of Microsoft Gold for the Enterprise Mobility Management (EMM) Competency.
As a standout expert in powerful, secure mobility management solutions for large organizations, Planet continues to differentiate itself and add to its stellar portfolio of technology-based solutions and Microsoft cloud services to government, education, and commercial customers.
"We are very excited to receive the validation from Microsoft for our work in Enterprise Mobility Management (EMM). Planet has been a leader in the industry, one of the earliest adopters of, and strongest advocates for, Microsoft Cloud. EMM is a perfect example of how we wrap our premier services around Microsoft's innovative technologies, to deliver the best possible customer experience," says Andrew Kagan, Planet's Chief Technology Officer. Kagan adds, "Achieving EMM Gold Competency was a rigorous process requiring verification of quantity and quality of work performed, coupled with advanced technical training requirements that Planet staff had to meet."
With an unrivaled Microsoft services team consisting of Microsoft Certified Solutions Masters (MCSMs), Microsoft Most Valuable Professionals (MVPs), Microsoft Press published authors, and Microsoft Certified Trainers, the demand for Planet's Microsoft cloud services and solutions expertise is at an all-time high.